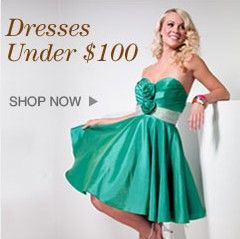 Planning a wedding is definitely both exciting and stressful. You have to consider a lot of things like wedding rings, invitations, wedding venue, reception, food, entourage, wedding gown, entourage's dresses, flowers, etc. You also have to keep in mind that you have a budget to follow. If you don't want to worry so much, you can always hire a wedding planner. But that can cost a lot too. Some brides however, prefer to do everything themselves. It's a once in a lifetime event and they want to remember every single detail. Most if not all, turn to the internet for some tips and guidance.
Nowadays, there are many online shops selling wedding dresses and all things related to weddings. One of them is Artwedding.com. If you want a magical wedding, this shop can give you one. Their goal is to be the leading online shop for wedding needs. They make it easy for the bride to plan her wedding because everything she needs are already there. Shoppers can buy according to categories like Wedding Dresses, Bridal Party Dresses, Bridal Accessories, Groom Wear, Special Occasion, Reception and Favors, Invitations and Stationery. Brides can further refine their search results for wedding dresses by style, color, fabric, price, and hemline. Some brides prefer ankle length wedding dresses and there are many choices for this style at Artwedding.
Aside from wedding dresses, there are many bridal accessories available like wedding veils, wedding jacket/wraps, bridal petticoat, bridal fans, lingerie, and bridal gloves. These wedding gloves come in different lengths, fabric, and color. If you want a nostalgic feel to your wedding, you can also buy wedding umbrellas in different styles like ruffles, lace, floral pattern, bamboo pattern etc. They also sell bridal jewelry like earrings, necklaces, bracelets, and jewelry sets.
Artwedding.com provides high quality products at affordable prices. They also pride themselves in having a 24 hour customer service that's efficient and friendly. It's good that they deliver items worldwide the soonest possible time. Among the payment methods they accept are Western Union, Credit Card (Visa and Mastercard), Moneygram, and Bank Transfer.