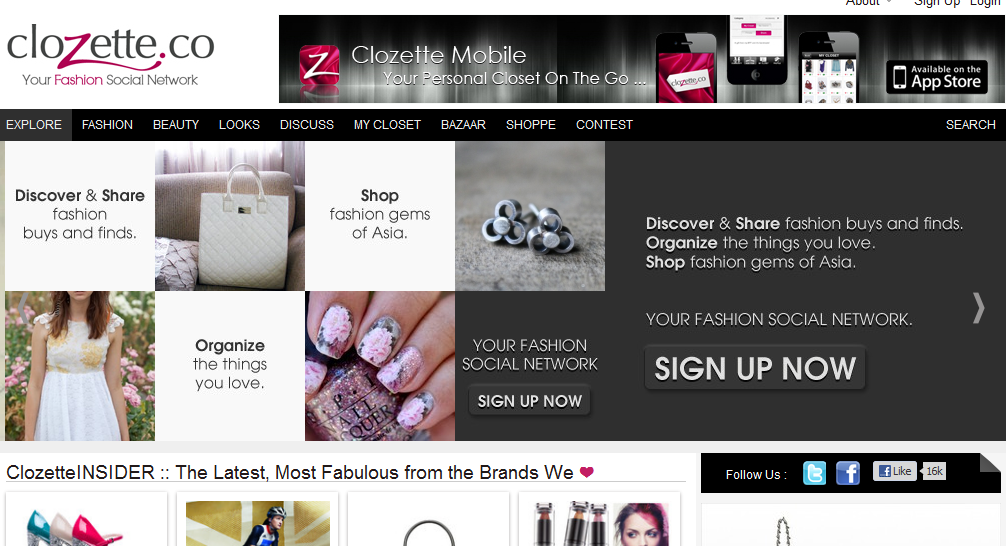 Those who love everything about fashion will definitely enjoy Clozette.co. I know I do. Since being a member, I've met so many people who share thier love for fashion. Clozette is a fashion social network with members all over Asia. There are so many things to explore in this website that makes it quite addicting just like Facebook. Clozette has a lot of features that I like such as its Clozette Fashion Finds App.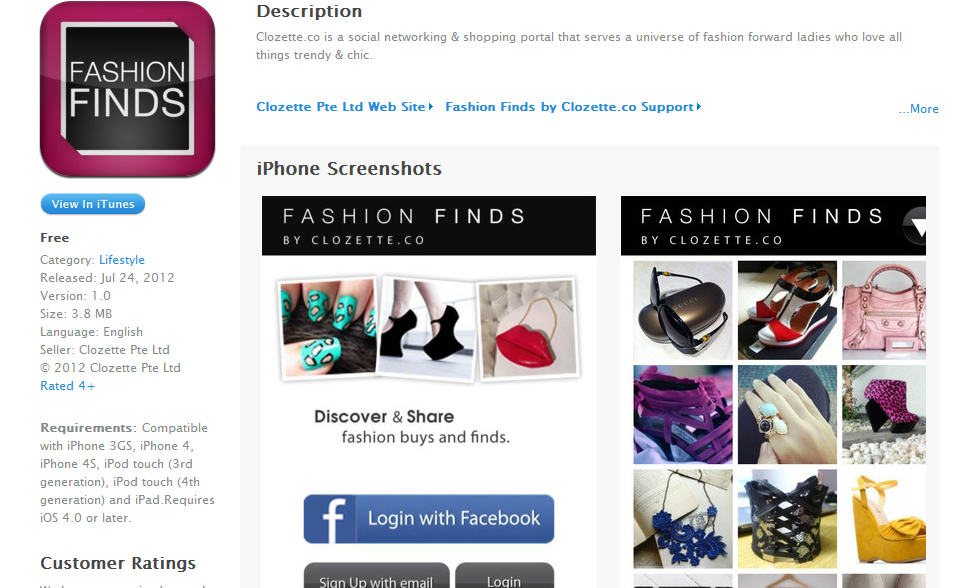 http://itunes.apple.com/us/app/fashion-finds-by-clozette.co/id543836871?mt=8
This application can be accessed by opening iTunes. You can then download the application. This is compatible with iPhone 3GS, iPhone 4, iPhone 4S, iPod touch (3rd generation), iPod touch (4th generation) and iPad. Also, it can be easily for you to shop on the site using the apps and even to check what's on other members closet list. In the away, you may update yourself on what's things hot and already outdated in the fashion industry today, awesome,right? That's why most of my friends who're fashion enthusiastic are got this apps installed on their smartphones already. No wonder if someday the most installed apps was this Clozette fashion finds app that you can download here: http://itunes.apple.com/us/app/fashion-finds-by-clozette.co/id543836871?mt=8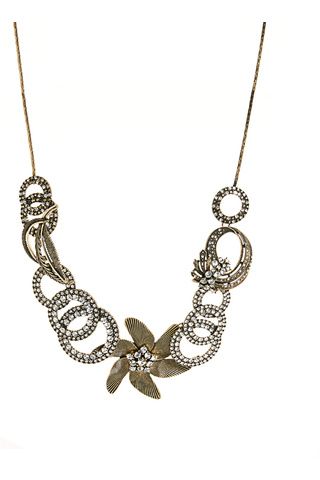 Pilgrim Vintage Style Necklace only at Clozette.co
What I liked the most on the site shoppe channel was this elegant vintage looking necklace jewelry. Because look, its look so nice and quirky that most fashion enthusiasts would like to have with, of course, including me..hehe also, this kind of piece is versatile that may suits in anywhere statement you have with. Avail it here: http://www.clozette.co/shoppe/browse/asos-199886-2192842/asos and it may only cost you USD 91.14 per piece.
There are tons of other things that Clozette offers. It has a members' marketplace where you can sell many different items. It's very ideal for sellers because you can create a store for free. You only need 20 items and you already have a free online store. It's that cool! But if you have less than 20 items, you can still sell stuff in the Bazaar. I haven't opened a store but I plan on doing so. Clozette's bazaar is a haven for shoppers. You can find so many items such as dresses, blouses and shirts, skirts, pants, shorts, bags, accessories and a lot more. They also have a forum where you can discuss various topics with other members. You can even post your fashion finds for others to see. It's totally free to join Clozette and the process is very simple. Be Part of Clozette Community Today!